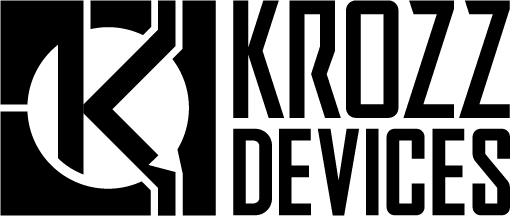 Krozz Devices is a boutique pedal brand from Brazil that thinks of its products from the perspective that effect pedals are artistic creation tools, designing them in a psychedelically elegant way to fulfill this mission.
Founded in 2018 by Murilo Carrozza, with visual artist Joey Melo as his right-hand man, the company got wide visibility in its home country after release of Krakenheart, an incredibly beautiful and great sounding vibe pedal, in 2020. At this point, Bruno Martins joined the team to take over the assembly line, increasing production capacity. From that point forward, Krozz Devices began specializing in non-orthodox effects, releasing Hammerhead Compressor, Albino Rhino, and, most recently, the Airborn Analog Flanger, for which the company has made a wide international promotion and expanded its reach.
As a non-corporate company, Krozz Devices' values are based on collaboration, care, and thoroughness, with customer satisfaction as a high priority.